It's the age-old debate among BBQ fans, which is best gas or charcoal. A simple enough question that can draw intense feelings from their followers. Die hard BBQ fans are as passionate about it as sports fans are about their favourite team.
So what is the best? It's time to get impartial now, think of us as the BBQ equivalent of Switzerland, for the purposes of this article we are going to be neutral to make sure you have the facts.
Gas BBQ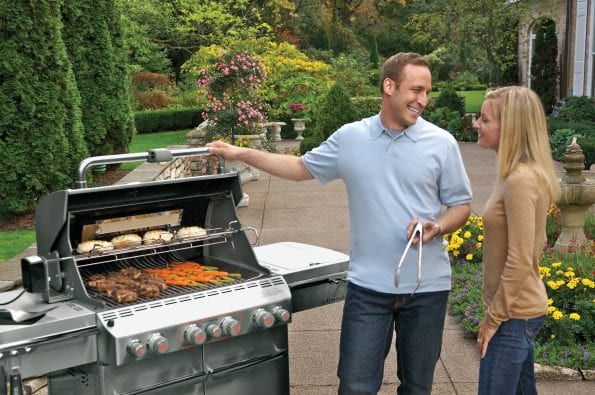 Picture the scene, It's a sunny evening you have got home from work tired and hungry, you have a fridge with prime goodies crying out to be eaten. You want to enjoy the warm rays of summer (after all we get so little of it in the UK!) and have a well-deserved burger or a steak.
What do you do?
Fire up the gas BBQ and have your sizzling plate of meat charring nicely in minutes with a cold glass of something in your hand, all is good with the world.
One thing in particular that gas has over charcoal is the convenience, click the ignition and as long as gas your gas hasn't run out you are off!
In terms of flavour that is the biggy. Some will say you don't get the same flavour as charcoal, the same smokiness. Others will say they don't know what their palate is talking about.
Ok in the olden days of gas BBQ this may have been true. Think of your early memories as a child watching your dodgy uncle burning your burger. Flipping it over a nasty cheaply made gas grill that was barely more than a camping gas stove. The kind of family member that would only cook once a year and that would be the BBQ.
Now we have flavouriser bars, lava rocks, rotisseries and other clever ways of getting that glorious smoky flavours and BBQ experience dripping and oozing into your food.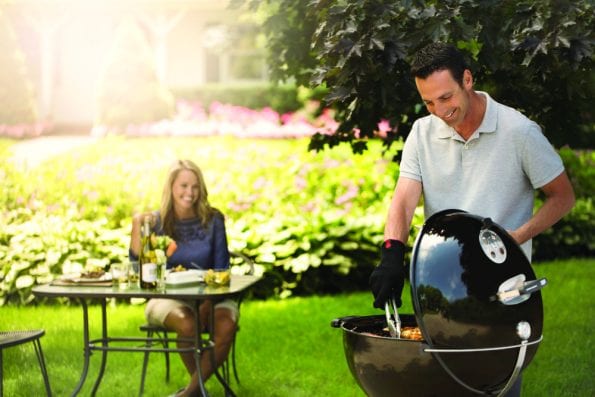 Man has always been hooked on BBQ. Since the dawn of time, and that first slab of prehistoric meat was charred on an open fire.
Ok, that may have a bit of artistic license.You can't deny that cooking meals on an open fire have been always been something that brings people together, a family, a tribe or a community. A good old cookout as our American cousins often refers to it.
The ceremony of the lighting the charcoal, the warming glow of the embers, few things are more satisfying than the sizzle of a good steak hitting the grill. Good things come to those who wait
There is much to be said for tradition and you don't get more traditional than a charcoal BBQ.But traditional doesn't have to be old and boring. Today's modern charcoal BBQs can be as cheap as chips. You can get with disposables for a couple of quid, to shinning enamel coated, multicoloured, domed monuments to outdoor cooking.
So what is best Gas or charcoal?
At the end of the day, the goal is to have a tasty and enjoyable feast with family and friends. it's a social thing and that's what matters.
So whatever you choose gas or charcoal, you can't go wrong. Just have a good time and enjoy your BBQ with those that matter most.